Willamette Valley's Trusted Roofing Contractor
We Cover What Matters Most
IKO Craftsman Premier Contractor
Flexible and Affordable Financing Options
Customer Satisfaction Guaranteed
Willamette Valley's Trusted Roofing Contractor
We Cover What Matters Most
IKO Craftsman Premier Contractor
Flexible and Affordable Financing Options
Customer Satisfaction Guaranteed
NW Roofing and Siding Pros is Your Local Leader in Roofing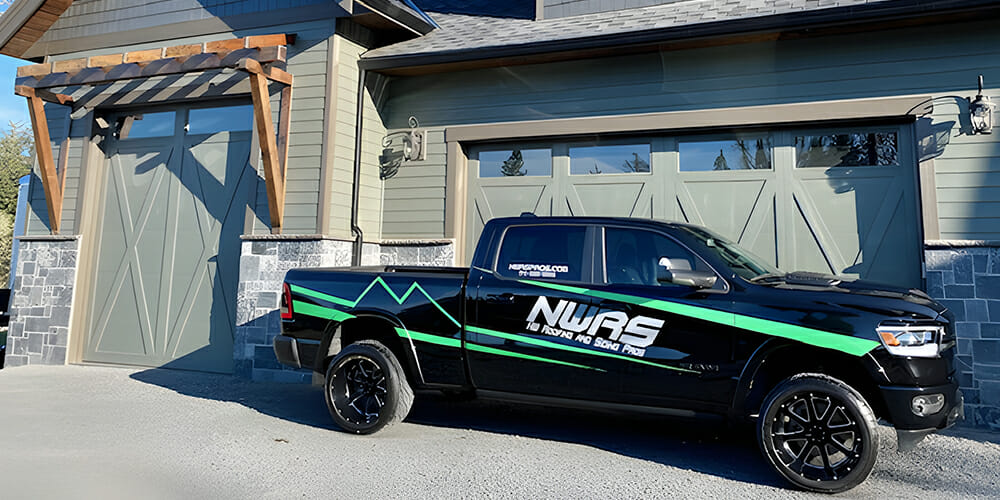 NW Roofing and Siding Pros have been proudly serving Eugene and the surrounding areas since 2016. Our team of certified roofers is committed to providing high-quality craftsmanship, superior customer service, and top-notch materials that are built to last. We specialize in a wide range of services including residential roof replacement and repair, commercial roof replacement and repair, storm damage restoration, and siding installation.
Our guarantee is simple: we promise to provide quality products with expert installation at competitive prices. All of our workmanship comes with warranties you can trust, so you can rest assured that your investment will be protected long term. Plus we also offer convenient financing options so you can get the new roof or siding you want without breaking the bank!
Don't wait any longer – schedule a free estimate today with NW Roofing and Siding Pros! Let us help you create an upgrade plan tailored to your home's unique needs while taking advantage of our customer satisfaction guarantee.
Wondering if your home or business has been damaged by storms?
NW Roofing and Siding Pros specializes in providing reliable roofing solutions for homeowners. Our highly skilled team provides quality workmanship along with friendly customer service to ensure your satisfaction. We focus on delivering outstanding results that you'll be sure to love!
Specializing in commercial roofing, NW Roofing and Siding Pros provide quality installations and repairs backed by our experts. Our skilled team of professionals use only the highest-grade materials to keep your business running smoothly and safely. Every job is completed with an eye for detail so you know it's built to last.
NW Roofing and Siding Pros provides experienced, top-quality roof repair services for residential homes and commercial properties in Eugene. We specialize in all types of roof repairs, from replacing shingles to repairing flashings and skylight work. Our team is highly qualified and uses only the best materials to ensure complete customer satisfaction with every job.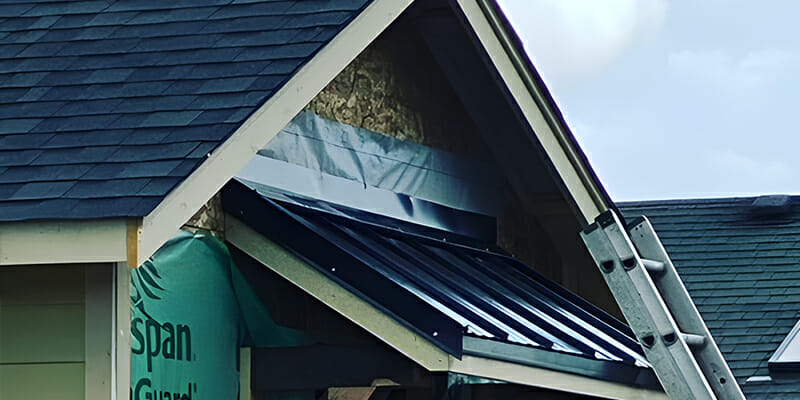 Are you looking for a roof replacement that will last? NW Roofing and Siding Pros offer reliable, top-notch roof replacements backed by our customer satisfaction guarantee. Our experienced team of professionals are dedicated to providing industry leading products and quality installation services. We strive to ensure all our customers have the best experience possible when it comes to making the important decision on a new roof replacement.
NW Roofing and Siding Pros provides comprehensive siding installation services for residential properties in Eugene and beyond. Our experienced professionals specialize in various types of siding materials to enhance the appearance, durability, and energy efficiency of your property. We take pride in delivering reliable and high-quality results at competitive prices.
At NW Roofing and Siding Pros, we specialize in storm damage roof repair. Our team of expert professionals will assess any damage, provide you with the best materials available on the market and will guarantee your satisfaction. We use proven techniques to make sure your repair is done right the first time for long-lasting protection from mother nature.
Why Customers Choose NW Roofing and Siding Pros for their Roofing Needs
A Local, Family Owned eugene, OR Roofing Contractor
NW Roofing and Siding Pros is a local, family-owned roofing contractor that has been protecting Eugene homes for years. With our experienced team of contractors and personalized customer service, you can rely on us to provide high quality workmanship with the utmost attention to detail every time. As an owner-operated business, we prioritize long lasting results backed by friendly customer support – giving you the peace of mind that your home is in trustworthy hands.
Comprehensive Product and Workmanship Warranties
NW Roofing and Siding Pros are a reliable choice for your roof replacement or siding installation. We give you peace of mind by offering the best product warranties in the industry, as well as a full workmanship guarantee to ensure our high quality services. With NW Roofing and Siding Pros, you can rest assured that your home is in good hands.
Insurance Claims Experts
NW Roofing and Siding Pros are experienced in insurance claims, providing superior customer service to help you through the entire process. Our knowledgeable team has extensive experience dealing with major insurance companies, ensuring your claim is handled promptly and efficiently. You can trust our expertise to make sure that you get the coverage you deserve.
Affordable Financing Options
At NW Roofing and Siding Pros, we understand that replacing or repairing your roof or siding can be expensive. That's why we offer affordable financing options through Hearth Financing. With our various payment plans and flexible terms, you can have the home of your dreams without breaking the bank!
Roof Drone Inspections
At NW Roofing and Siding Pros, we are committed to providing superior roof estimates with the use of cutting edge technology. Using drone estimates, we can provide an accurate look at your whole roof without having to step on it – ensuring safety and accuracy every time! With NW Roofing and Siding Pros you get the most out of your estimate process, giving you peace of mind.
Affordable Discounts
NW Roofing and Siding Pros provide the highest quality roofing and siding services at a competitive price. We are proud to offer generous discounts to Veterans, members of Neighborhood Groups, EEA members, and Realtors as a token of our appreciation for their dedication to our community.
We have the numbers to back up our experience
Combined Years of Knowledge Between Management & Foreman

"This company did our roof at a very reasonable price and banged it out in two days. A couple months later, we did a remodel and discovered that whoever installed the previous skylight, the one that they replaced, did a poor job of framing the skylight. NW Roofing and Siding had no way of knowing. It wasn't on them. I gave them a call, unsure if they would fix it as part of the warranty, and their response was immediate. Joe and Fernando came over in about an hour. We framed it correctly and Fernando reinstalled the skylight. Everything was good to go about 2 hours after my initial call. They dropped everything they were doing on their jobs and fixed something that wasn't their fault in the first place. There was no argument or further discussion when I explained the problem. They just fixed it. Five stars for customer service."
"Needing a new composition roof that seemed to fail overnight, we consulted friends, neighbors & colleagues. We were referred to NWRS more than any other. Based solely on those recommendations we contacted Dan Roseberry, their Sales Manager. He responded immediately answering our questions, submitting a bid the following day. Unlike some, there was no nonsense or high pressure marketing involved. Without hesitation I can say they did what they said. With a three to four day weather window they managed to reroof our home in record time. You couldn't ask for a better crew. They were on time, worked a full day, were all business & actually cared about the quality of their work. Everyone was courteous, respectful and kept us informed. And when they were done, you couldn't tell they had been there. . . except the roof didn't leak anymore. It's difficult to find this kind of professionalism anywhere."
"NWRS were very responsive, communication was better than expected, and it looks like they did a great job! Thanks to Joe for the great communication and Fernando for the on-site work and communication. Fast and efficient! Exceeded my expectations!"

We have an average of 4.9 out of 5 customer satisfaction.
Office Hours
Monday – Friday, 8:00 AM – 5:00 PM

In the heart of Eugene, Oregon, homeowners take pride in crafting homes that echo the region's natural beauty while embracing modern design elements. While there is a wide variety of choices available for exterior improvements, a metal roof stands out as a testament...
read more
NW Roofing and Siding Pros: Roofers You Can Trust
NW Roofing and Siding Pros provides quality craftsmanship and superior customer service in Eugene, OR. Our certified professionals are committed to going above and beyond to ensure that your roof or siding is installed correctly the first time. We use only the highest-grade materials so you can rest assured that your home will be safe and secure for years to come. With our comprehensive services designed to meet all of your roofing needs, NW Roofing and Siding Pros offer expert advice, transparent pricing, reliable warranties, and on-time completion – no matter how big or small the job is!
Contact us today for a free estimate so we can get started on making sure your roof meets its maximum lifespan potential!